Iben Mondrup is the author of five novels. She trained as a visual artist with The Royal Danish Academy of Fine Arts. Her background as a visual artist pervades her writing and she consciously works with the sensual aspects of language. One could say that in the past the human body, the floor and the camera were her materials and that words are her material in the present. Geographically she is likely to be located somewhere between Greenland and Denmark. Her first novel Ved slusen was published in 2009 by Greenlandic Milik Publishing.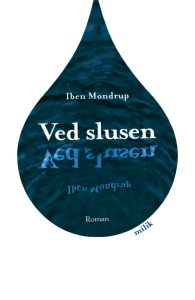 Book Cover of Ved slusen

In 2012 Gyldendal published her second novel Justine. The novel was published in the US in 2016 by Open Letter and it was shortlisted for PEN Translation Prize.
Book Cover of Justine
In 2017 Gyldendal published her third novel, Store Malene and her fourth novel Godhavn the following year. The novel was shortlisted for several prizes, including the DR Romanprisen, which it won. Godhavn was sold for publishing in Holland and France. Her novel, Karensminde, came out in 2016, and it won The Blixen Literary Award in 2017. Mondrup's latest novel, Vi Er Brodre, was published September 2018.
Book cover of Store Malene