Anja Mugerli, born in 1984, is a Slovenian writer. She graduated with a degree in Slovenian Studies and has a master's in performance studies and creative writing. Her debut, the short prose collection Zeleni fotelj (Green Armchair), was published in 2015 and in 2017, her first novel, entitled Spovin, was nominated for the Novel of the Year Award in Slovenia. Her writing is subtle, with great psychological insight into the protagonists of her stories. Recently, the film rights to her first novel were sold and she was featured at the 2019 First Novel Festival in Kiel, Germany. She also writes plays, two of which have won awards at an international competition in Italy. She lives in Nova Gorica, on the border of Slovenia and Italy. She is fluent in English, Spanish and Italian.
EUPL Year 2021 | Winning Book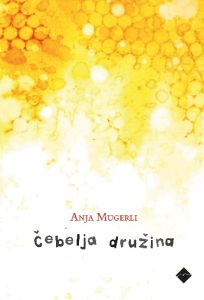 ČEBELJA DRUŽINA
(BEE FAMILY)
The seven short stories in 'Bee Family' are linked by rituals, ancient customs and traditions of Slovenian culture, which are transposed into a different context or a contemporary setting, where they take on a new role and shape. The theme of family is in the foreground: we read about an unrealised family, a family brought together and separated by the circumstances of life, a family that could become real in another setting. All the stories are set in the present, with the exception of the title story, which is set at a specific historical time, and yet they seem timeless because of the presence of ritual and their atmosphere. The author's virtuoso use of language entangles us in a world we do not know, although we live in it. In reading these stories, we constantly cross borders – linguistic, cultural, political, geographical – as well as those between reality and the unconscious.
EUPL Video
https://v.youku.com/v_show/id_XNTgzMDIwMzg2OA==.html
Contact Details
Organisation:Cankarjeva založba